The UKs No.1 brow treatment will help transform any brow. The customised treatment includes a thorough consultation, tinting, hair removal and finishes off with make-up and a personalised re-growth programme.
Brows are as individual as fingerprints, so each step we take in the HD treatment is completely bespoke including the personal consultation, shape design, tailoring and aftercare process. The shape, colour and look is completely designed around you, your look and your requirements.
HD Brow Maintenance 
£28.00
BrowSculpt is Brow Lamination with a bespoke HD Brows twist. Whether you dream of achieving that full, fluffy eyebrow look, want to create symmetry in uneven brows or tame unruly hairs, our BrowSculpt brow lamination treatment is for you. This corrective treatment helps you to achieve your desired position for up to 6 weeks.
HD BrowSculpt Maintenance 
£40.00
Are you ready to book? Receive 15% off your first online booking by clicking here.
HD Brows before and after
BrowSculpt before & after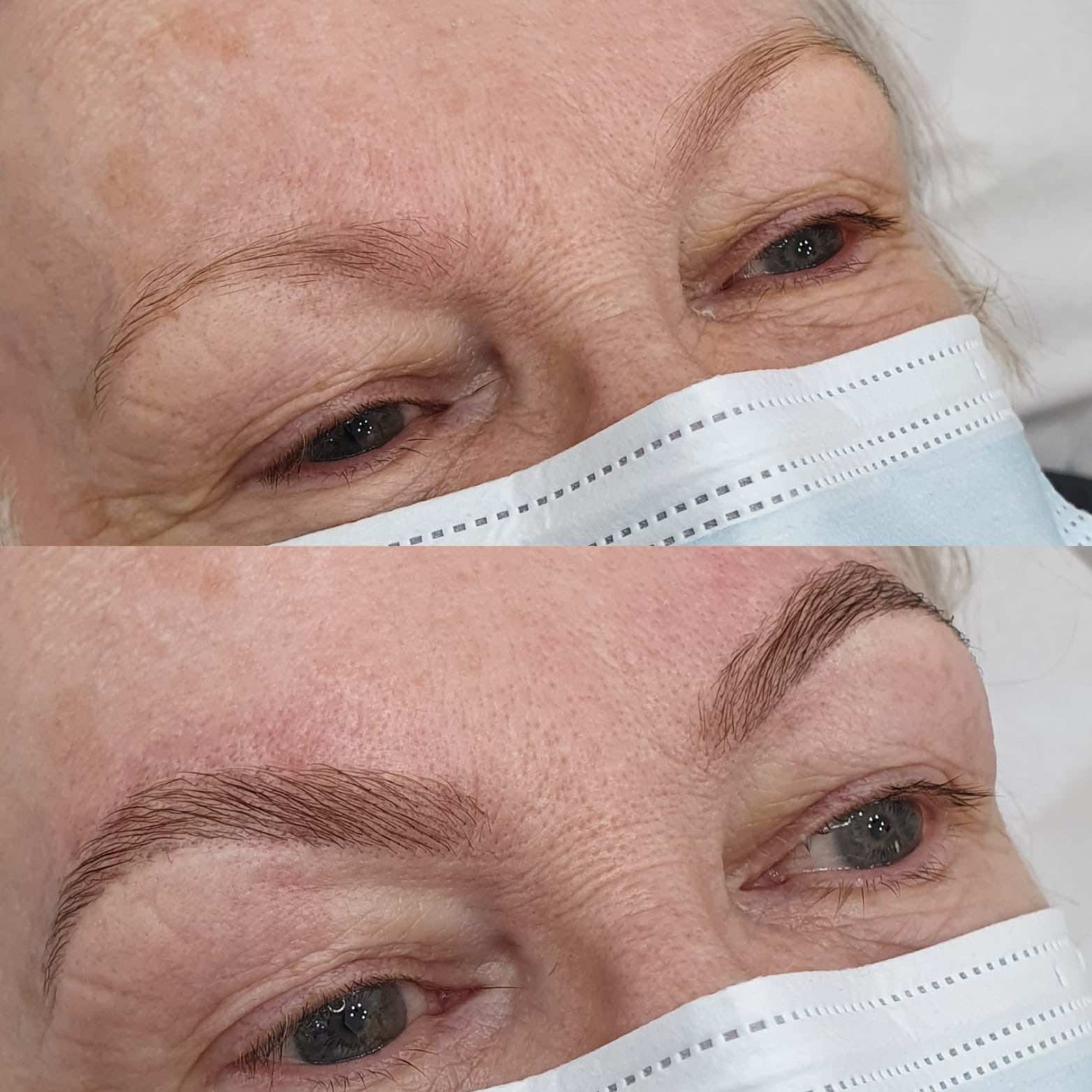 For more before and after images, please visit our instagram page @hitherapies
For more information check out our FAQ's page or call us on 01202 299778. 
Avoid touching your eyebrows for 24 hours

Avoid getting your eyebrow wet including washing/cleaning them for 24 hours (BrowSculpt only)

Avoid prolonged contact with direct sunlight, sunbeds, saunas, steam rooms and swimming pools for 48 hours

Avoid exfoliating, anti-ageing products and fake tan around the brow area for 3 days either side of the treatment

Avoid using oily skincare on brow area to prevent tint breaking down quicker

Apply Daily Miracle Conditioner to brows twice a day (AM & PM) to maintain nourishment and use SOS Rescue Balm as a sleep-in brow mask twice a week if needed

Please follow your personalised growth plan for your brows and avoid tweezing in between appointments

Use a mascara wand to gently brush brows into desired position daily if needed