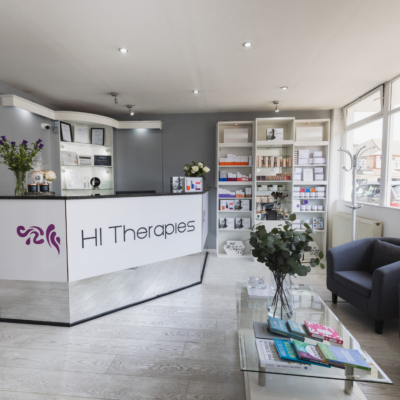 HI Therapies is now a child-free salon and we do not allow anyone under the age of 10 in the salon. Anyone between the ages of 10-16 must be accompanied by an adult.
We have taken much time to consider implementing this policy in order to enhance our overall customer experience for anyone and everyone visiting the salon.
We have a few reasons for putting this policy in place but the main reason, and certainly the most important for having a strict child-free policy,
is due to the issue of Health and Safety.
Children are unpredictable and understandably like to go exploring, or more inevitably, cry when bored, both can cause a distraction to the staff member. We simply cannot perform your treatment to the best of our ability whilst keeping an eye on children wandering freely around the treatment room with dangerous equipment and products readily available that could be hazardous to them.
We understand every child can behave differently and some will cause no disruption and never behave in such a manner, however we cannot discriminate from parent to parent with regards to whose children we allow in the salon.
We also have the issue of clients coming to the salon to receive a relaxing treatment which they may have been saving up for or received as a present. If you have ever had a relaxing treatment, then you'll know how loud, unpredictable noises or disruptions to these treatments can be distressing and not relaxing at all! This can leave our clients feeling stressed, frustrated and quite rightly, not satisfied. We pride ourselves on having a calming and relaxing environment and that cannot be maintained when children are in the salon. 
We have had various feedback from parents and non-parents of whether they wish this policy to be implemented. Many parents are more than happy with the new policy, so they can have a place to escape and have some time for themselves in a completely child-free zone!
We realise this policy will not suit everyone, however; we do hope you can understand our reasoning and please do give us a call to discuss any issues with future appointments.