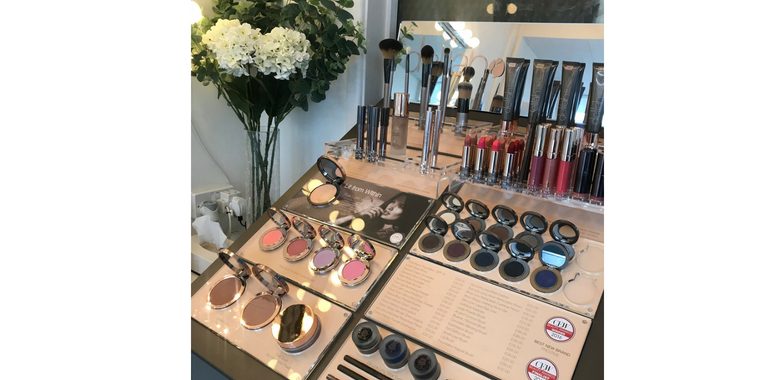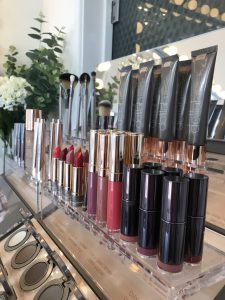 Being a make-up lover I have been fortunate enough to use and play with many different brands of make-up whilst being in the industry, from high end to drugstore. As I am the head therapist doing wedding make-up I began to realise quickly not all brands of make-up work for everyone. Someone could adore and recommend a concealer that works amazing on them but actually doesn't give the desired affect on someone else. If you were to delve into a make-up artists kit they will never stick to one make-up range, they will always have an array of products they like to work with.
The more I worked with brides the more I discovered that they simply wanted more choice; mineral, full coverage, dramatic, natural – these were all examples of what I was getting asked for. I soon realised we needed to expand the make-up range we were offering to cover all these areas. We chose Delilah alongside Jane Iredale because it is a high-end modern range with the perfect colours and products to create flawless coverage for brides that lasts all day. The company itself has only been around for 3 years and was produced by 3 British professionals within the beauty & make-up industry. Although it has only been around a short time they have already won multiple awards and are favourites amongst celebs like Holly Willoughby, Emma Willis, Fearne Cotton and Nicole Scherzinger to name a few! You will also find the range in places like Fortnum and Mason, Harrods, Harvey Nichols, Four Seasons spas and John Lewis Westfield.
The range is perfect for everyday wear and also effortlessly easy to turn into an evening look. The packaging of the products is first class and you can really tell a lot of thought has gone into designing the range. Don't forget we offer a free* make-up lesson if you wanted to come and try the incredible make-up we have to offer.
*Deposit of £20, redeemable against products purchased on the day