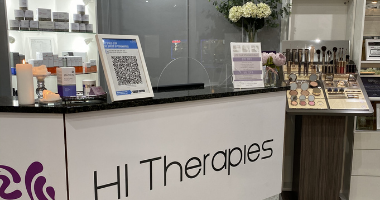 THE WAIT IS FINALLY OVER!
We've now had confirmation that we can re-open on Monday 12th April!
At present, there are no restrictions for close contact services, which means we're able to perform all treatments, including treatments on the face – Yippie!!!
Firstly, we will call/email those who had appointments cancelled for priority booking. We will try to do this as quickly as possible and would appreciate your patience whilst we work our way through the list. As you can imagine, it's a very long list but we will aim to contact you within the next 24 hours. We will then open our online booking system for the rest of our clients at 10am Wednesday 7th April. We will also be at the salon on this day 10am – 2pm for any bookings if you'd prefer to call to book. Please note after this date, our phones will be unmanned until our opening date and appointments will only be able to be made via email or our app/website.
Once you have booked your appointment, please read through your confirmation email thoroughly as some procedures and policies have been updated. Our priority at this point is to make sure all our lovely clients can get an appointment with us, that's why our fabulous therapists are doing lots of extra shifts for the first few weeks to ensure there is plenty of appointments available to fit everyone in.
We cannot wait to welcome you back for what we hope will be the third and final time!
See you all soon!xxx