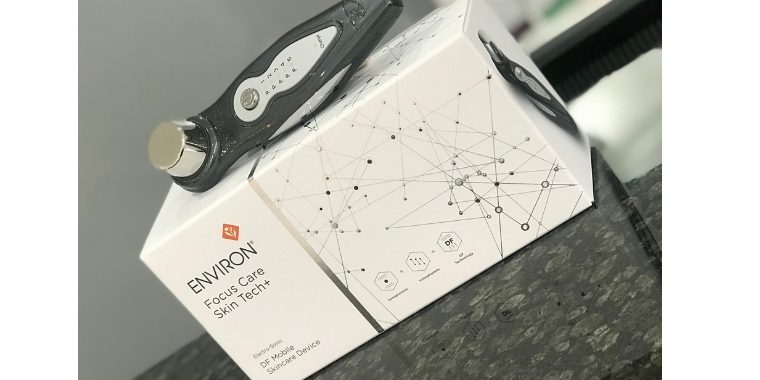 Ever wish you could take a skincare professional home with you to give you a quick pamper before bed? Well, I think it might be frowned upon to hire out one of my girls BUT I can give you the next best thing. Environ has launched an amazing handheld device to enhance your home skincare routine and complement the effectiveness of your Environ professional treatments between appointments.
The Electro-Sonic DF Mobile Skincare Device significantly helps higher concentrations of active ingredients to be delivered where you need it the most. The probe combines two sophisticated technologies – low frequency Sonophoresis and pulsed Iontophoresis (which is what we use in our professional treatments) and when these two combine, great things happens! When used alongside an Environ home care regime and targeting areas of concern you will get incredible results that will leave you cursing yourself for not starting sooner!

Benefits
It's suitable for all skin types, even sensitive
Helps with lines, wrinkles, pigmentation, redness, dryness, textural problems, sun damage and more
Enhances product absorption
Delivers vitamins, peptides and other active ingredients deep in to the skin (which you can only currently reach in a professional treatment)
Perfect to use in between professional treatments
Improves skins overall health
Very easy to use
If you wish to maximise and accelerate your results, then this product is an absolute must!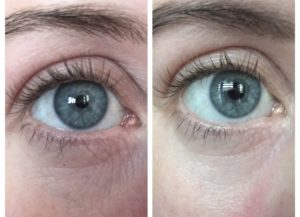 This is before and after using the mobile device for just one week under and around the eye area.
This month we are offering £50 off, plus an additional 10% off any products purchased alongside the device. If you'd like to find out more please pop by or call us on 01202 299778
RRP £395

I have been in the industry for about 10 years now and have such a passion for beauty. I love keeping up to date with trends and learning new treatments and expanding my knowledge in anyway possible. Passing my knowledge onto clients and re-educating them in products and skincare is always extremely rewarding. I have been working as HI Therapies Manager since December 2015 now. It's a great team to work alongside and love meeting the new clients and helping to take this business to the next level.